Introduction
As we're approaching the most manic shopping extravaganza of the year, it is time to prepare for your Shopify Black Friday campaign. During this shopping season, shoppers have spent billions of dollars at Shopify businesses of all sorts. Therefore, the sooner you set the stage, the more blooming traffic and massive sales you'll generate.
In this article, LitExtension will show you the best Shopify Black Friday tips to prepare for the upcoming bonanza, including: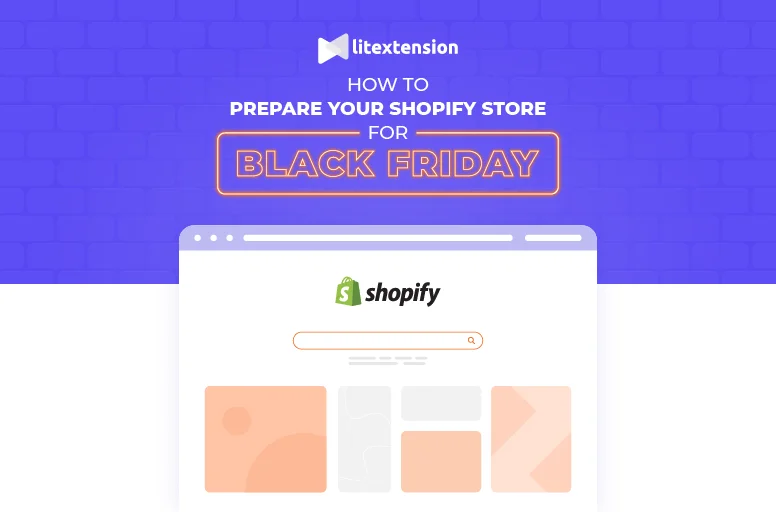 ---
Shopify Black Friday: What Should You Prepare?
#1. Undertake a Shopify Black Friday Research
A successful Black Friday marketing strategy depends heavily on conducting research. It not only helps you comprehend the market but also gives you an overview idea of how to draw in customers.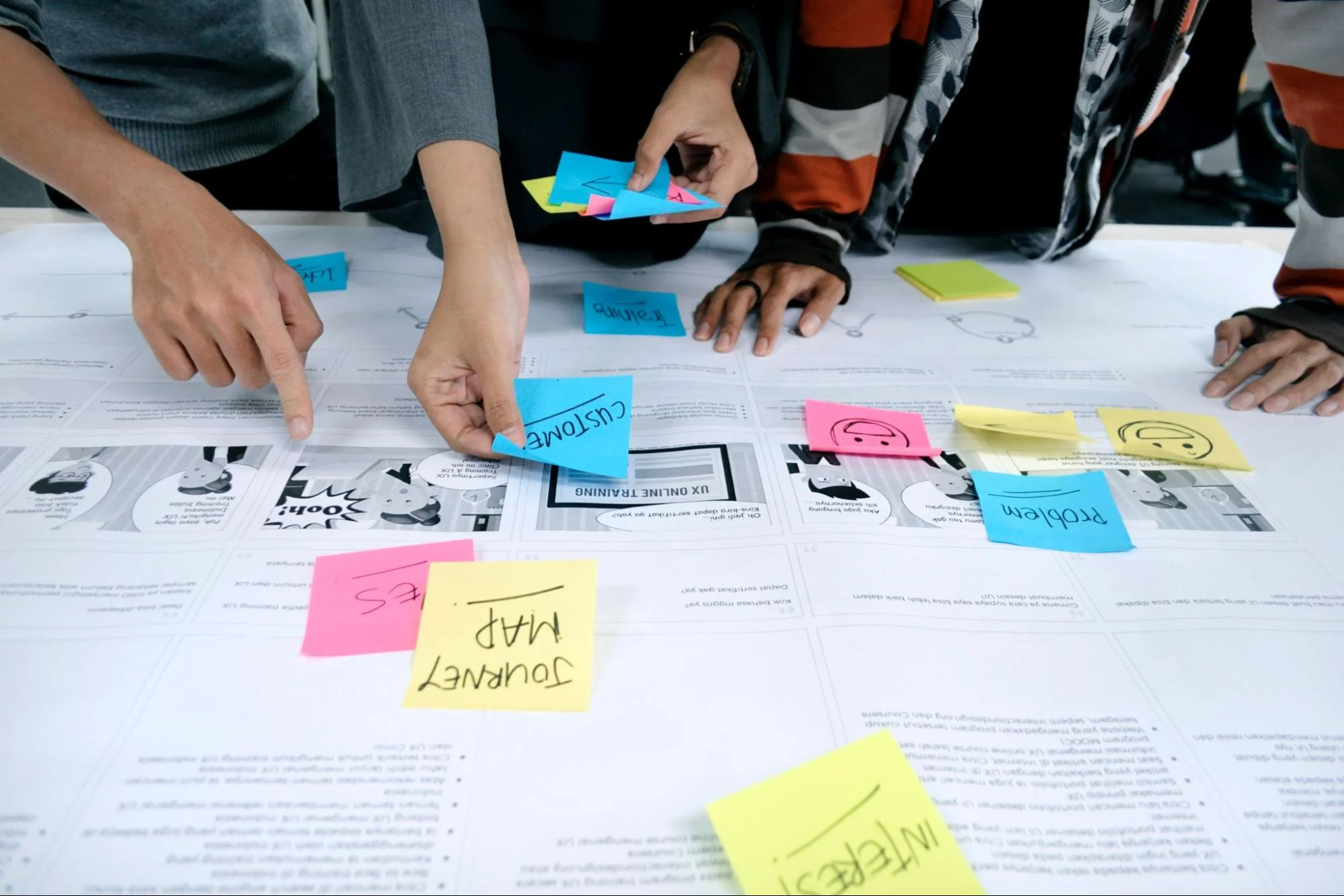 A look at Shopify customer habits during the peak holiday shopping season may give you insights into their shopping behaviour to develop your sales and marketing strategies:
What drives consumers to shop during the Black Friday holiday?
What data can you gather to create Black Friday Shopify marketing campaigns for various retail channels?
In order to determine the best way to base your holiday marketing budgets, it is important to comprehend these driving forces.
#2. Optimize Your Shopify Online Store
Shopify speed optimization is one of the most important aspects that Shopify store owners should consider in Black Friday checklist Shopify. A slow-loading website might result in a high bounce rate, low user engagement and a variety of effects on your sales.
If your site speed and page performance are adequate, not only do they improve your site's SEO and user experience (UX) but also grow your sales. So, keep in mind to check for common Shopify issues to bring the best experience for your customers.
Besides, it's crucial for you to learn how visitors navigate your website, where they click or stumble, or why they leave without making a purchase. This will provide you with a wealth of useful information to decide what changes you should make for better user experience on your website.
For stress-free shopping experience, you should make it simpler for visitors to find and purchase what they want. By reducing the amount of data required to display products, it can also help reduce page load time.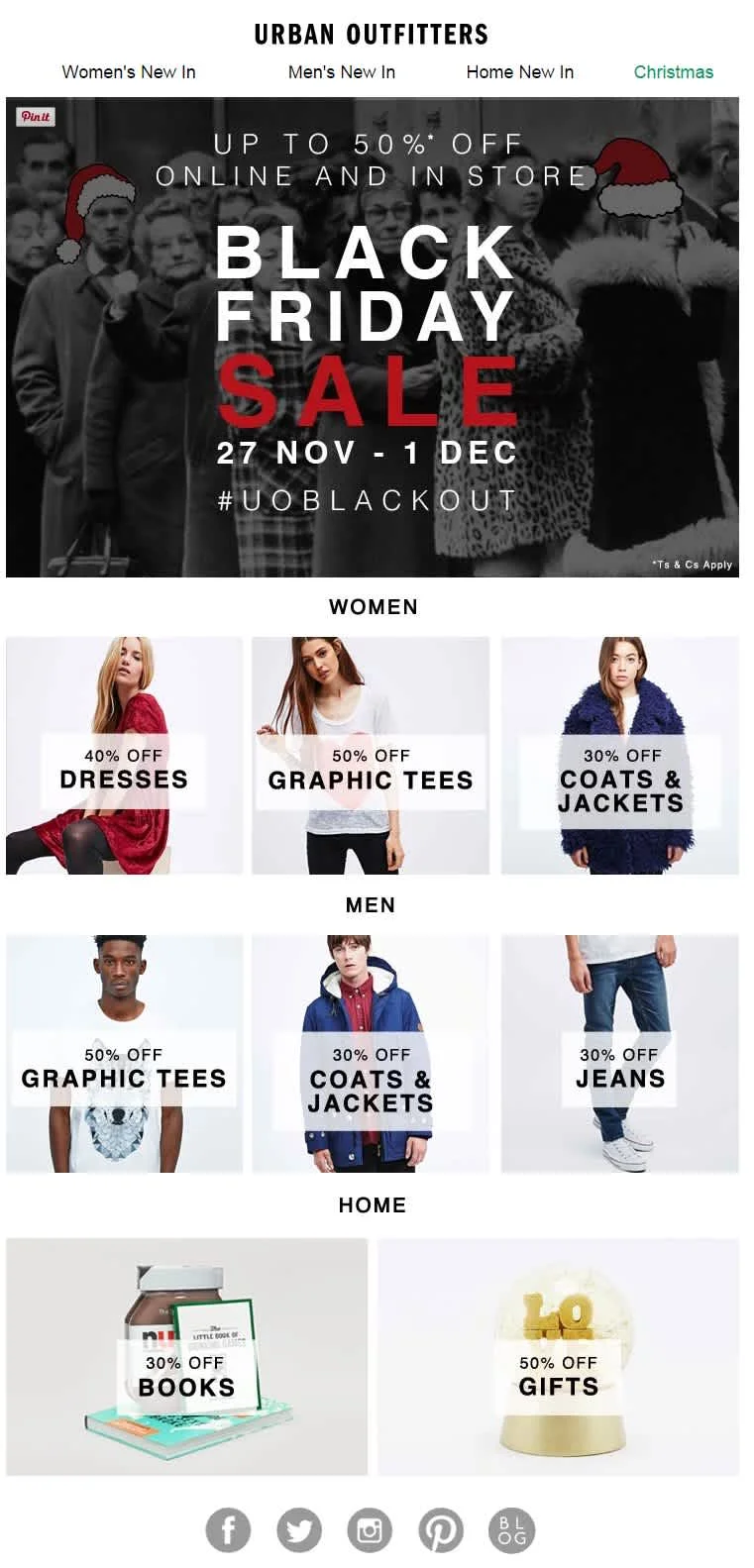 Moreover, you need to pay attention to how easily a visitor can use your Shopify site on a mobile device. The fact that mobile purchases surpassed desktop sales last year suggests that this eCommerce trend will hold and rule this year as well. Being mobile-first should be your top priority if you own a Shopify store.
Assessing your store's responsiveness and user experience on mobile devices is essential. If you want to get a piece of Black Friday cake, keep in mind to test how your store appears and functions on mobile devices and fix any issues you find. In addition, 9+ must-know tips to double Shopify sales may be helpful for you.
#3. Ensure Stock and Support Are Ready
Before thinking of a Black Friday marketing strategy to promote your products, you need to make sure your stock is efficient.
Keep in mind to have the infrastructure to handle increased sales if your sales and marketing strategies are successful. Your processes for inventory, fulfilment, customer service, and returns must be all reliable enough to deal with the increase in business.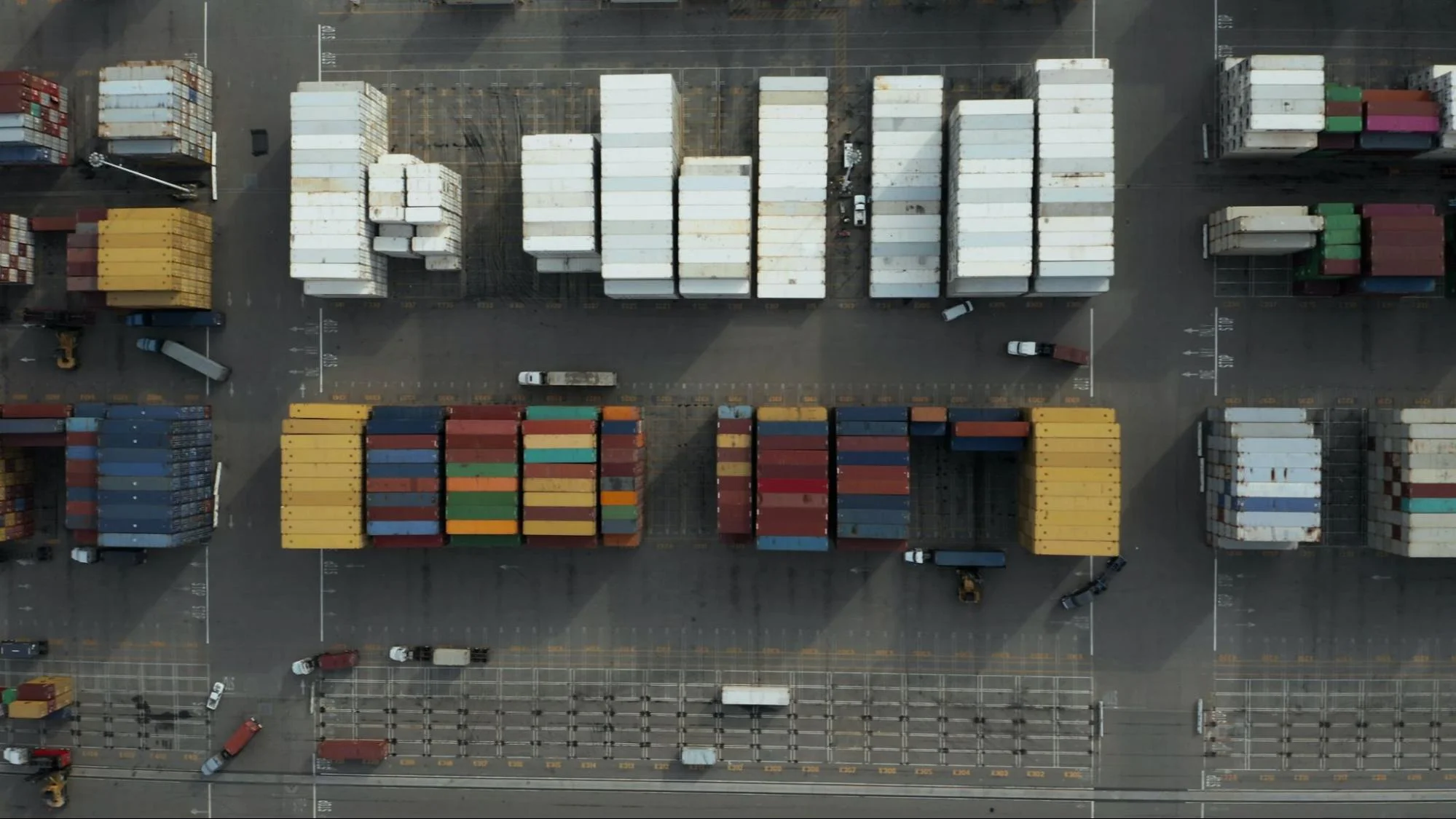 In this way, you will be prepared for the sale and won't have to rush at the last minute, making it a little easier on yourself in this area since the holidays are already hectic.
If you think you might run out of some items, seize the chance! In order to lower the rate of cart abandonment, the first thing you have to do is to restock as soon as possible. Second, you can turn this situation into an opportunity by instilling a sense of urgency to drive sales on your site.
Don't lose valuable sales with automatic alerts to your customers when their chosen items are restocked by using the Shopify app Back in Stock & Restock Alerts. Customers can opt-in to receive push notifications via their browser, SMS, or email when your products are available. And they can click back to the item to finish the purchase.
You can also expand your contact list, increase sales, and offer excellent customer service!
#4. Plan out Your Shopify Black Friday Sales and Marketing Plan
You've analyzed customer behaviour and ensured your fulfilment of stock. Now it's time you take the next step to make sure your Shopify store is a bestseller on Black Friday.
To gain the achievements you're aiming for, you should start planning a Shopify Black Friday sale and marketing campaign as soon as possible to promote your products and rocket your sales.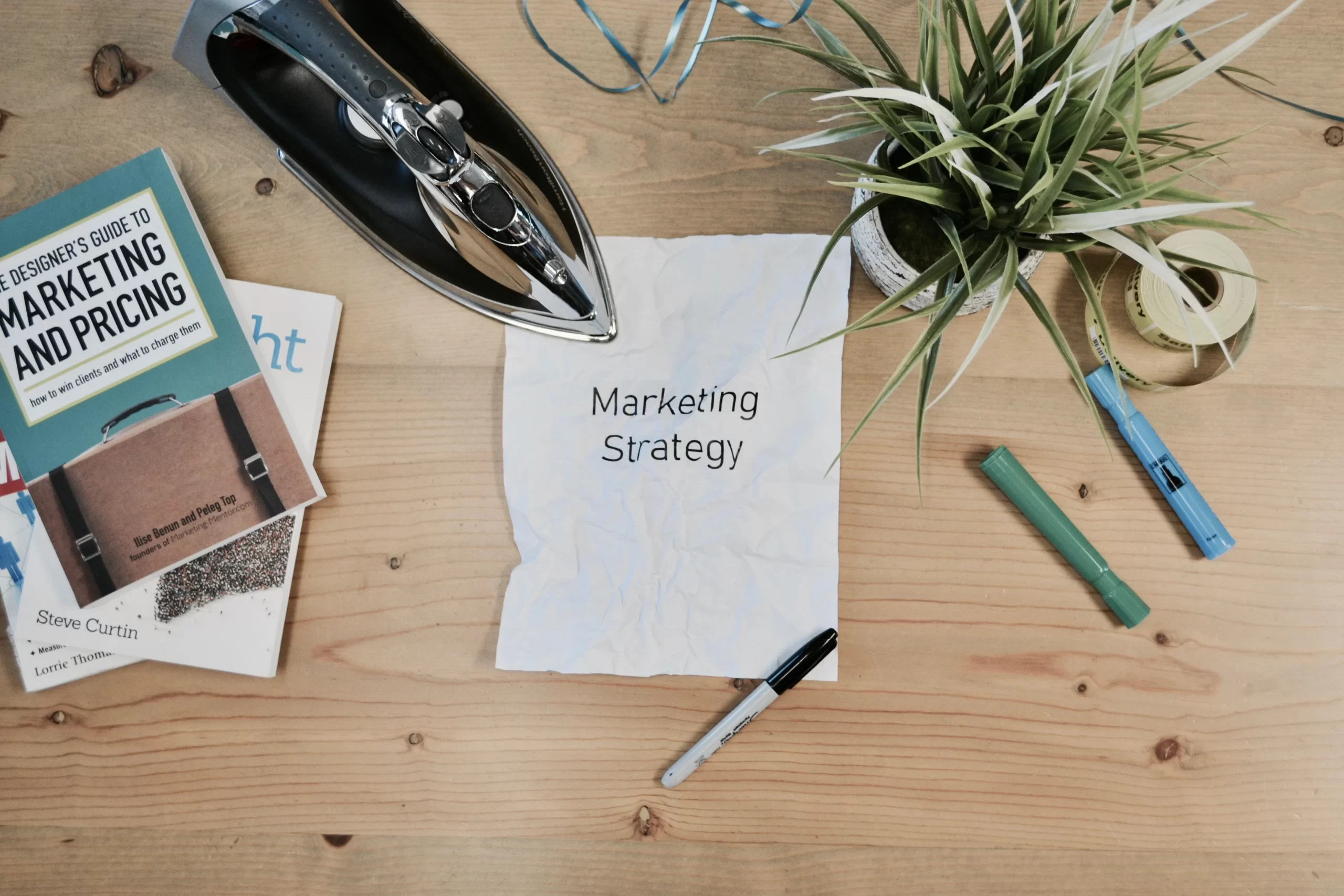 First, you need to develop a clear objective for the sale in building Black Friday marketing strategies. The goal here is simple: more sales, happier customers, and fewer headaches.
With this following checklist, you'll get the picture of Black Friday sales and marketing plan:
How long does your sales last?
Which channels do you want to reach your potential customers?
What kind of activities will you hold to attract customers' attention?
Which kind of products should you focus on?
What if the shipping company you use is overworked because of the demands of the holidays?
How quickly can inventory be restocked if it sells out earlier than anticipated?
Besides, you should be ready for the worst when you set up Black Friday sales Shopify. Whenever possible, develop backup plans during the planning stage to avoid having to rush to solve issues during the busiest sales week of the year.
#5. Make a Plan for Shopify Black Friday Deals
The next step is to choose the products you want to run Shopify Black Friday discount on and schedule their start dates and sale prices. Then, let your customers and website visitors know about your upcoming sale well in advance.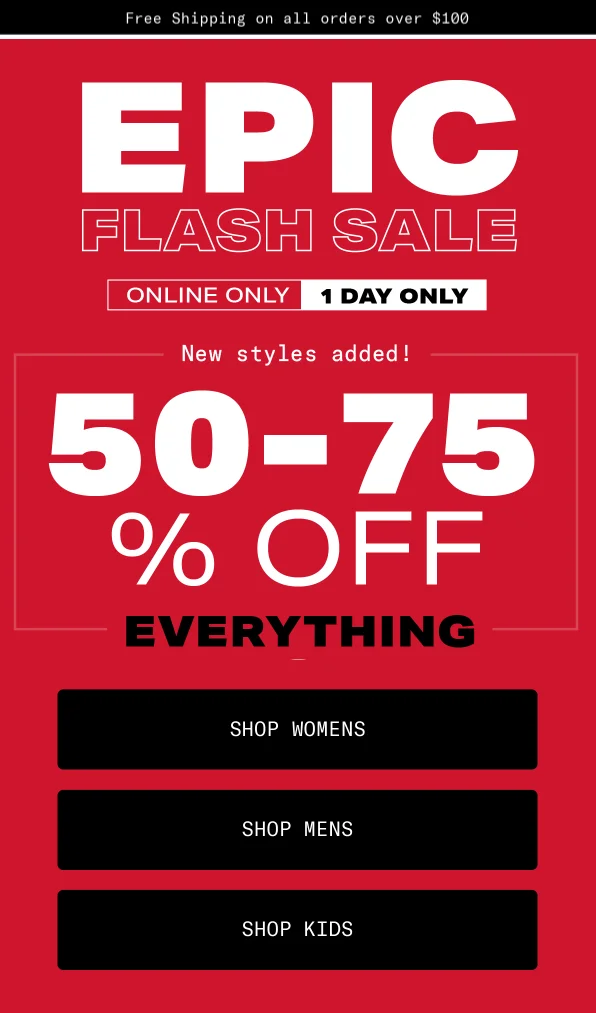 Before Black Friday, more than half of US consumers plan their holiday shopping. This shopping extravaganza is huge! So, you must come up with a strategic Black Friday discount for Shopify stores. And if customers are unaware of your sale, you risk being left behind.
So, not only do you need to start preparing Black Friday deals early, but you also need to make sure your customers can find you and know about the sales.
#6. Create an Awesome Sale and Offers Page
Making gorgeous banners with graphics and visuals is the best way to advertise your Shopify Black Friday sales. You can modify your Shopify Black Friday banner or hero image to reflect the Black Friday sales Shopify. This can assist you in luring your potential shoppers and ultimately boosting your sales.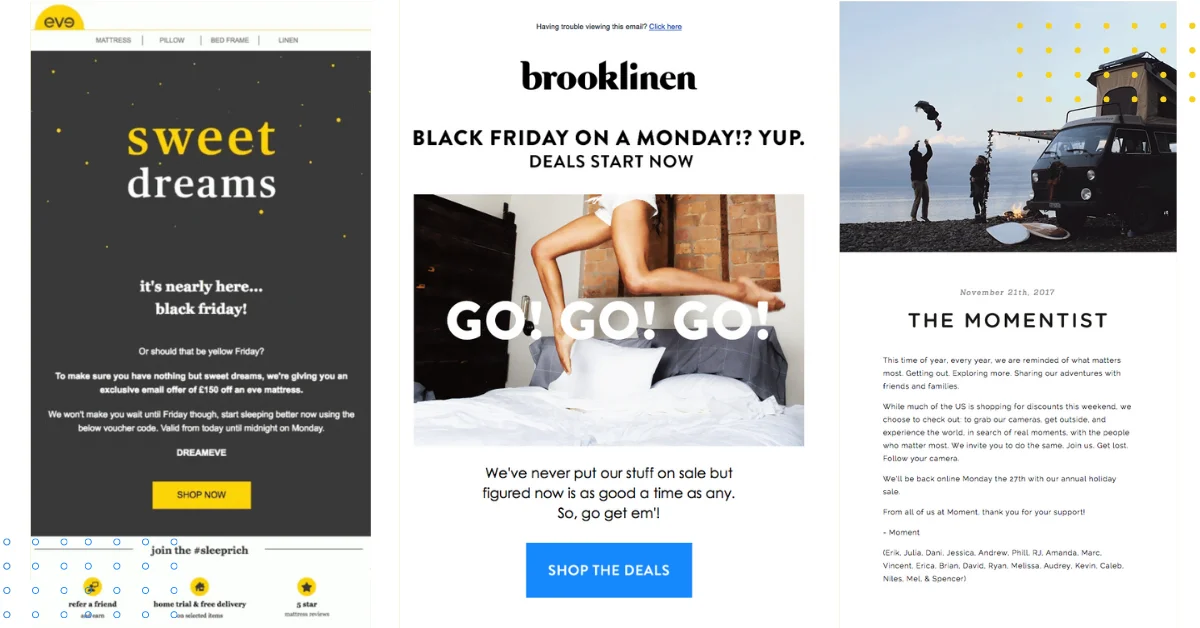 The navigation of your website plays an important role in the overall shopping experience of the customers. Proper website navigation helps the customers to move from one web page to another quickly without much hassle and confusion. So, don't forget to choose a suitable Shopify theme Black Friday.
In addition, you must highlight your best collection or festive collection on your Shopify Black Friday landing page during this event. This will entice customers to buy those products and even check out more similar products from your store.
#7. Prepare for Email Marketing Strategies
Email marketing is an excellent way to increase traffic to your online store and sales, especially if the email contains a fantastic Black Friday discount or deal.
The subject of the email you intend to send to your customer base is the most important thing. You must capture their attention right away, which calls for a compelling email subject line. If it doesn't grab their attention, they'll ignore it in their inbox.
Here's a few examples that perform well:
You've got early access to 50% off all products
The Black Friday sale is coming. Be ready
Can't wait until Black Friday? Get early access now
Free shipping on all orders for today only!
The clock is ticking. Don't miss out!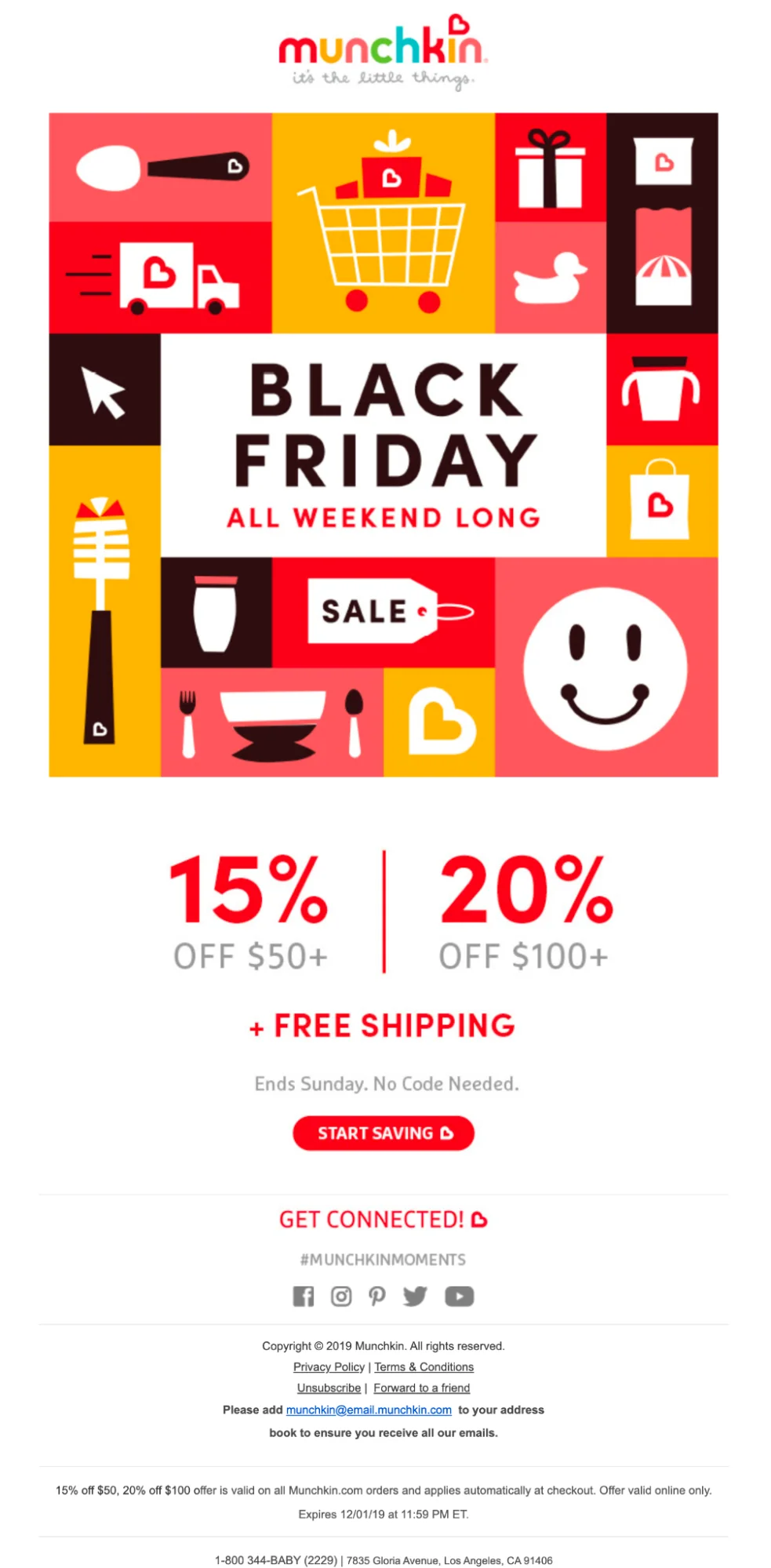 You can concentrate on the following areas to make the most of Shopify Black Friday email marketing:
Subject headings: A variety of subject lines should be tested in advance. You must stand out from the sea of emails that will be sent to your subscribers around Black Friday. Keep in mind that the offering is stated in the subject line.
Transactional emails: Make sure to adjust all transactional emails sent to recipients to Shopify Black Friday promotions. A limited-time discount coupon will entice customers to visit your online store again and again for additional purchases.
Last-minute reminders: You need to target customers who browsed without making a purchase or abandoned their shopping carts.
Landing pages: It's better to create landing pages for your best-selling products and link to CTAs in marketing emails.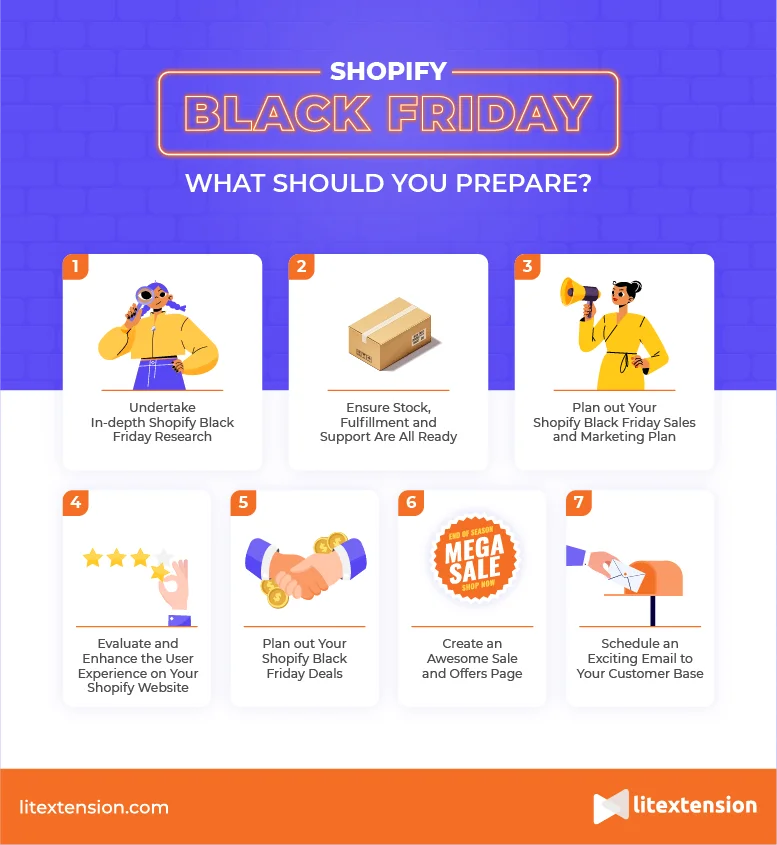 ---
Shopify Black Friday: FAQs
---
Shopify Black Friday: Wrap Up
Black Friday is certainly a golden goose for you to reach new audiences and grow your sales. So, when Black Friday is coming, you need to carefully prepare your Shopify store to reap the benefits.
In order to build a strong relationship with customers and increase conversions, it is crucial to optimize your customer experience before the holiday rush. Your Shopify store will accomplish this during the holiday season if you follow the tips we've provided here.
Hope that after collecting Shopify Black Friday tips from this post, you will get the show on the road and thrive with Black Friday.
If you're using another eCommerce platform and now want to switch to Shopify, LitExtension – #1 Shopping Cart Migration Expert will be your perfect partner! With 200,000+ successful migrations for 100,000+ worldwide customers, LitExtension can transfer all your data including products, customers' orders automatically, quickly, and accurately, especially, with no technical skills required.
Don't forget to join our Facebook community as well to receive the most recent and helpful eCommerce news and tips!